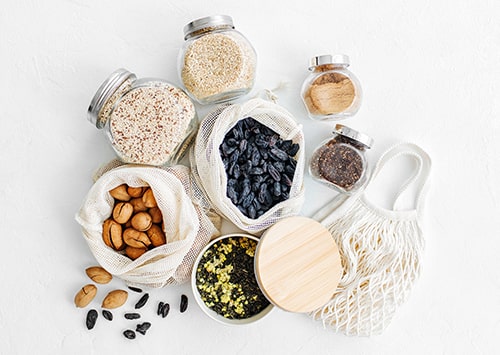 Good job!
You just did the first step! Looking for information is the way to start your zero waste journey.
But slow down! Don't go too fast. You won't be able to fit your trash in Mason jar by next week.
It's great that you're excited though! Take a deep breath and keep reading me.
Starting a low-waste lifestyle is a progressive, wonderful and enjoyable process. What you don't want to be is frustrated and give up because you started too fast, right? The secret is in the long run.
Zero is not 0, it's the ultimate goal that you can achieve step by step.
I'll give you a strong basis that I wish I knew when I was a beginner. This kick-starter will set you up before you even buy fancy low-waste accessories.
If you're still not sure what Zero Waste is, have a look at "What is Zero Waste?"
Why do you want to be trash-free?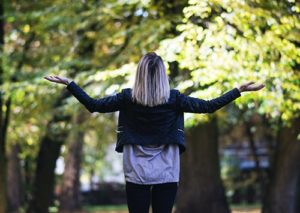 Can you recall any accomplishment that you ever did? Whether it's a big or small one, you made it because you had a good reason.
Maybe you want to start a zero waste lifestyle because:
You love turtles and you want to prevent plastic straws to get stuck in their nose.
You feel injustice from the big multi-nationals and you don't want to feed them more.
You suffered from a health issue and polluting your body is not an option anymore.
You're super thrifty and you read that a low-waste lifestyle can save you a lot of money
You have a Cartesian spirit and there is no sense of repeatedly dumping the same cup of coffee every day.
If you need inspiration, here's the list of my reasons: "9 Powerful  Reasons Why Going Zero Waste" 
Whatever your reason is, remember it! Write it down in your diary, engrave it on your dog's collar, or make a tattoo on your wrist.
This reason keeps you up during hard times and makes you proud when it's a celebration. That's the key success to stay on the track of your new journey!
Let's do a fun exercise to step back and make an audit of your life!
Sit on your couch, close your eyes and empty your mind.
Ask yourself:
"Which habits make me generate waste?"
Now open your eyes, have a walk in each room of your house and observe. That's the best way to remind all your daily habits at home.
Waste can be anywhere and in all sorts of forms! In the living room, in the kitchen, in the bathroom, in the toilets or even in the bedroom!
Make a list of each possible waste source that you spot.
Did you spot a lot of waste in the kitchen? Check out "How to do Zero Waste groceries" (coming soon)
Also, think about your routine at the office and during the weekend. It can be tricky to remind everything. So, when you face a waste situation, add it up to your list.
Go through each waste of your list and ask yourself:
"Is it hard or easy to remove that trash from my life?"
Take your lifestyle into account but also the folks who live with you.
Now you can simply prioritize your waste by difficulty. Usually, the easiest to get rid of are the single-use items.
If you're not that good at prioritizing, I listed "10 Quick Plastic-Free Swaps Everyone Can Do"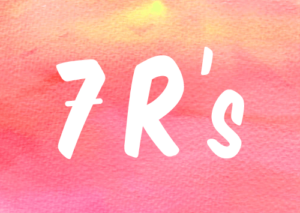 The Zero Waste Ninja Bea johnson aka « Bea Jon-Su » taught me her martial art. Here are the ancestral 7 R's Kung-fu moves to strike out one by one the waste from your list:
Refuse – What you do not need in your life.
Reduce – What you really need.
Reuse – What you swap for reusables.
Repair – What is partly broken.
Repurpose – What you can transform into something else.
Recycle – What can be recycled
Rot – What is compostable.
If you want to master each of the techniques, follow the 7R's guide (coming soon).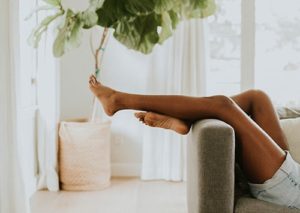 Your list is probably long and the 7 R's techniques can be intimidating.
Pick only one waste to remove at a time! When you master it, pick another one.
Many obstacles will interfere with your new quest: busy period at work, life events, other's judgments, lack of motivation, laziness,…
Don't blame yourself when this happens or when you make a mistake. Maybe it's not the right moment yet. Postpone it and try another one.
When a change is successful, celebrate. It will give you energy for the next ones.
All these small changes that you make will sum up and have an impact quicker than you think.
Now that you see waste everywhere, you'll probably wanna get rid of everything: plastic sponges, toothpaste tube, a pack of water in plastic bottles, laundry soap,…
Don't throw them away! It would be a bigger waste than using them till the end. Prepare yourself with trash-free alternatives but finish what you have.
Before buying any fancy zero waste accessories, look for goods at home that can be repurposed :
Jam – The glass jar becomes food storage.
Fruit juice – The glass bottle can be reused for home-made juices.
Plastic Tupperware – That box can become a storage for the garage.
Aluminum foil – Make an amusing aluminum DIY out of it.
You're all set up! It won't make it overnight, but starting makes you already awesome! For myself, I took 1-year to reach a satisfying level. But I'm still learning every day and I keep adapting my lifestyle to reduce my waste.