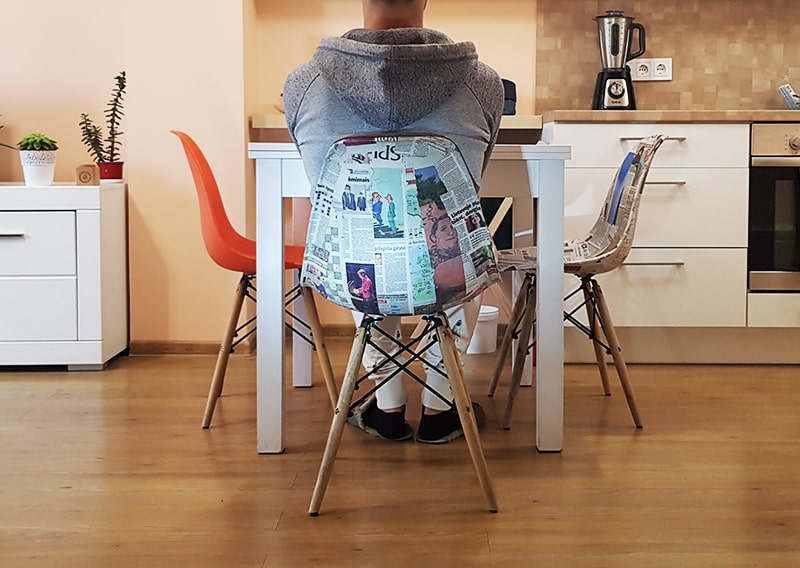 When furniture gets old or loses color, the first thing that comes to my mind is « What new furniture will I buy ? ».
Recently, I asked myself this question when I saw my pair of chairs which were losing their orange color.
But what if there is an alternative to buying new?
When I was a kid, I used to cover objects with newspaper as a craft activity. So I thought, let's do the same to give a second life to my chairs!
Material:
An old chair
Reused Newspaper
PVA glue
Water 
Tools:
Brush
Floor protection
A cucumber? Let's see how I will use it!
1. Clean the surface of the chair with a humid rag. Make sure to remove the dust.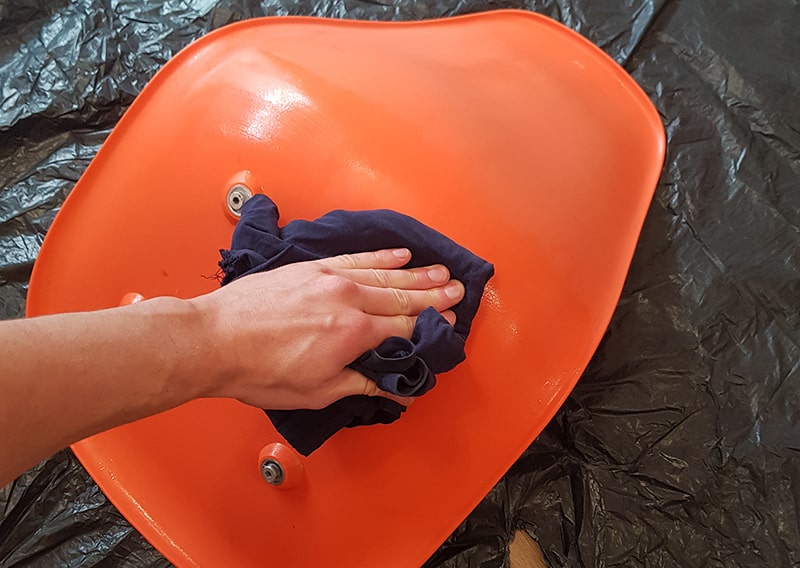 2. Rip out several strips of newspaper. Thin stripes are easier to flatten but it takes more time to apply. I chose a width of around 5 cm.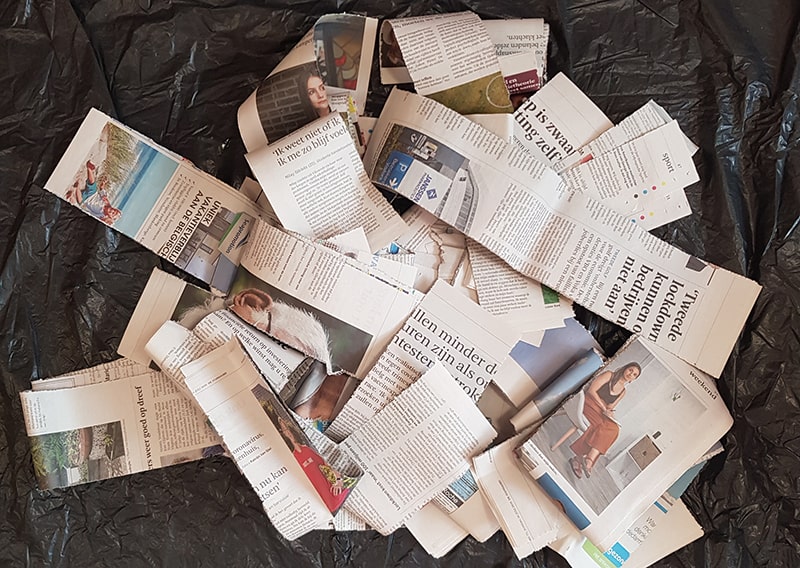 3. Prepare the glue. Mix half a cup of PVA glue with half a cup of water. Stir until the mix is homogenous.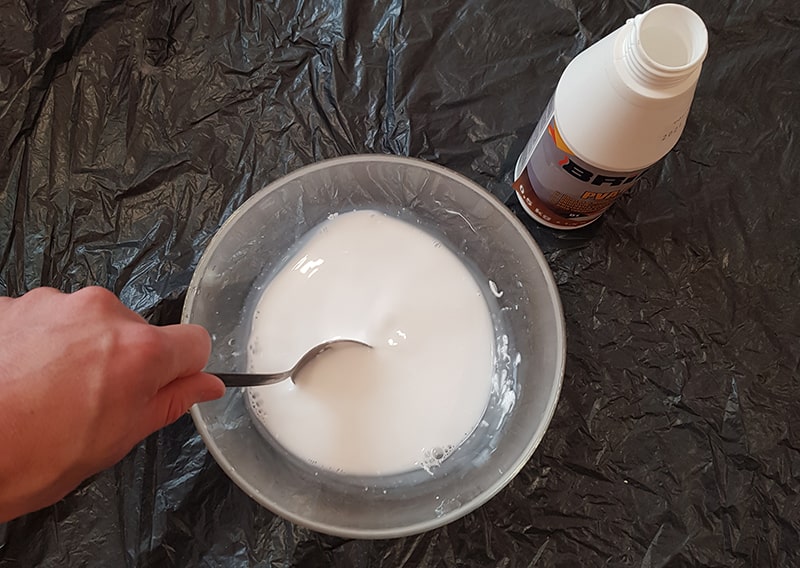 4. Dip delicately one newspaper stripe in the glue and stick it on the chair. Make sure to remove the wrinkles with the brush. For the first layer, don't worry about the pattern and the finitions. It will be covered by the next layer anyway.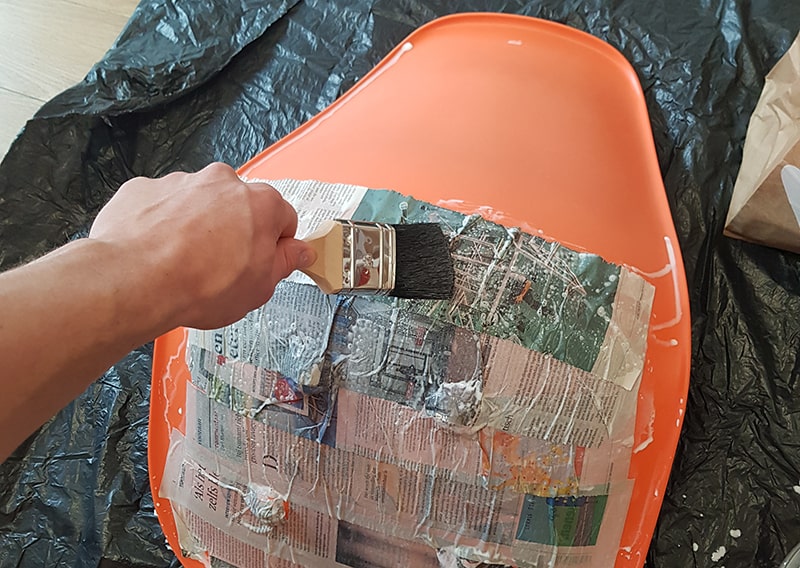 5. Once the chair is fully covered, let it dry for a minimum of 4 hours. After, start the next layer. The more layer you apply, the longer the cover lasts. I applied 3 layers of newspaper. And I made sure to alternate the direction between each layer: One vertical, one horizontal, and I finish with one vertical.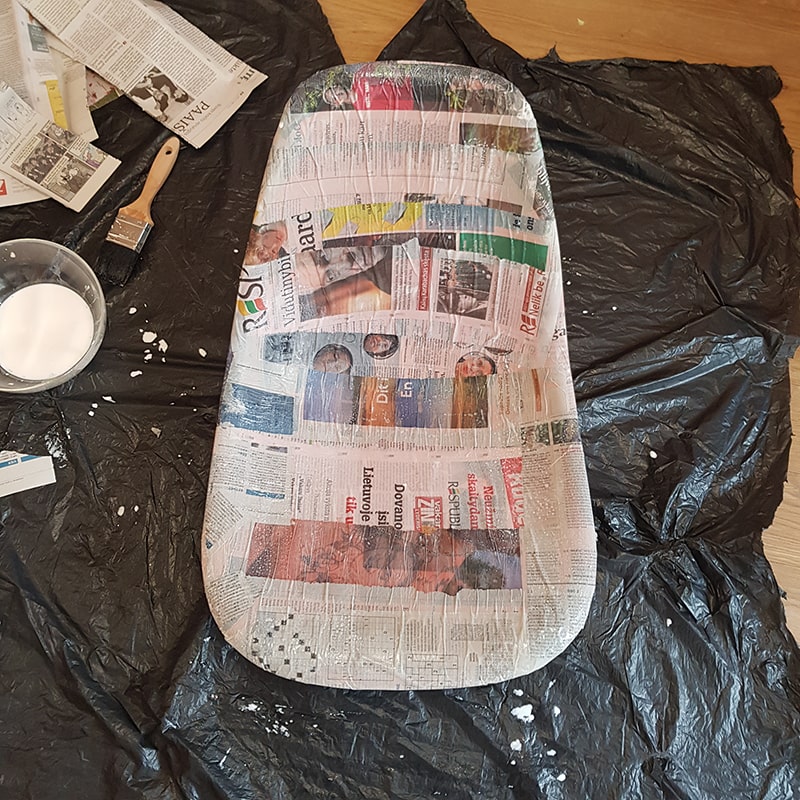 6. This step is optional. Before covering the last layer, I selected and placed the strips that looked the best for me. I alternated with texts and images to fit with the style of my apartment. But I didn't think too much! Even if I randomize, the newspaper pattern looks good!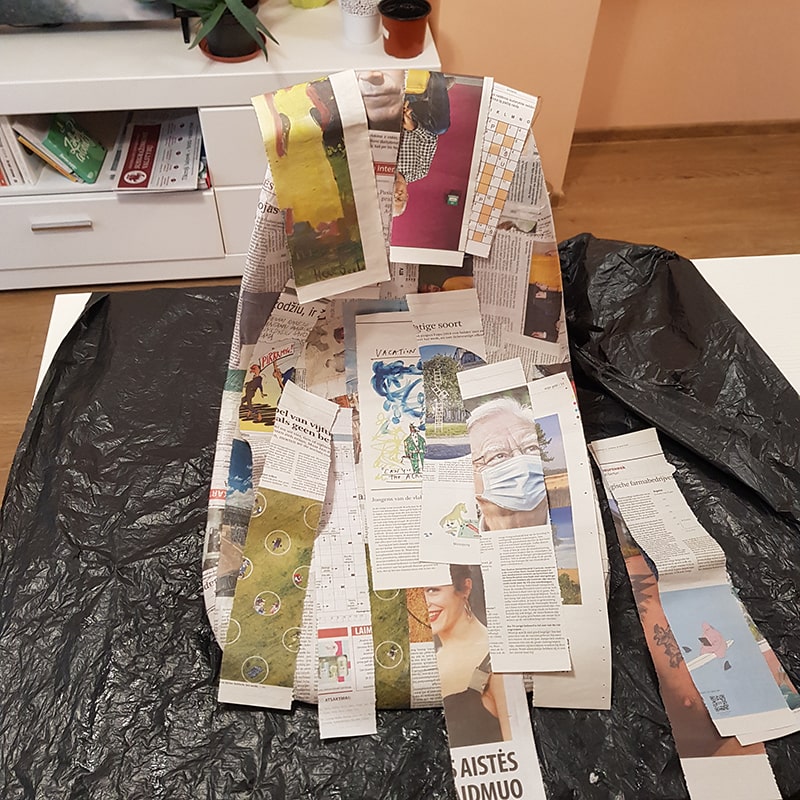 7. My chair is now fully covered. If I'm happy with the pattern I'll go to the next step. If not, I can add a layer again to have a better pattern.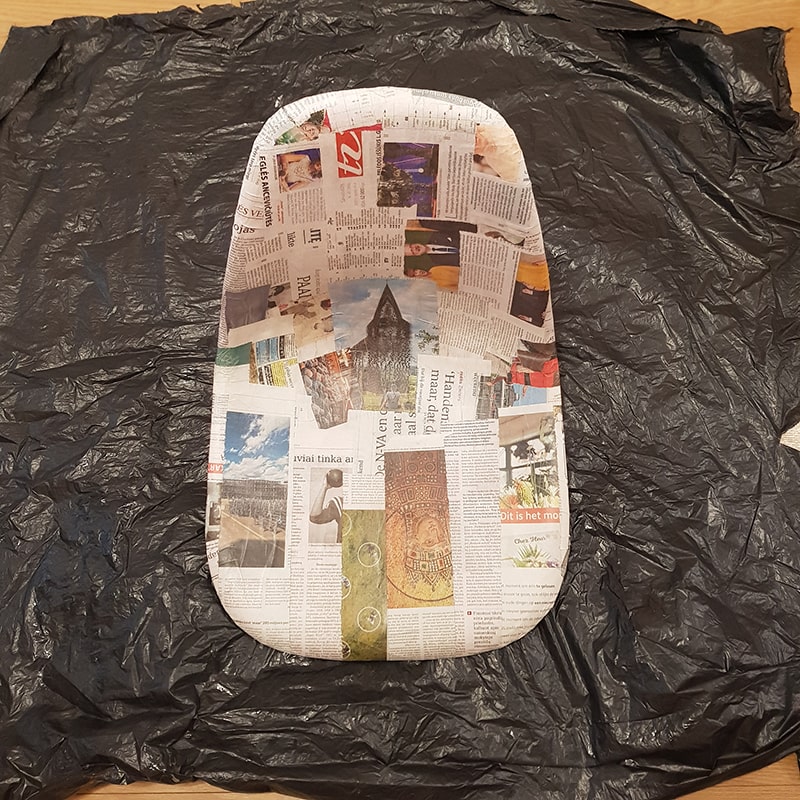 8. The newspaper layer is quite fragile so I want to make it last longer with a varnish. I added 3 layers to make it last.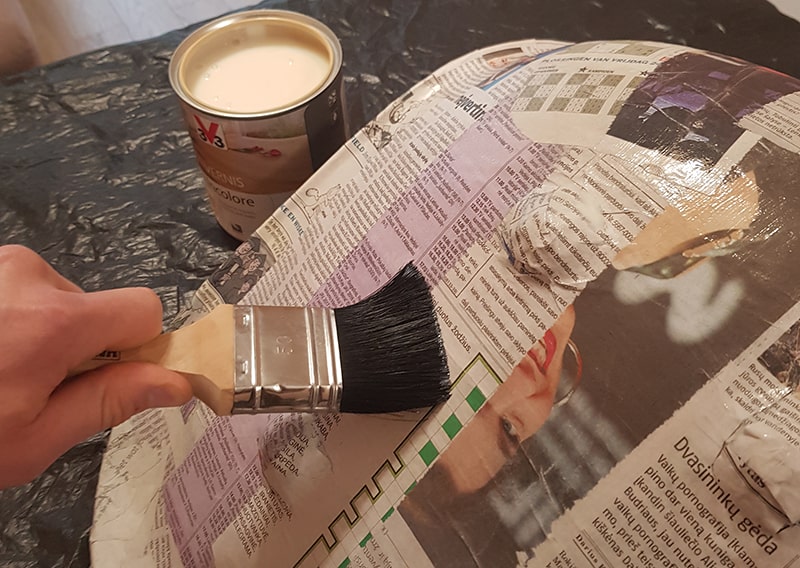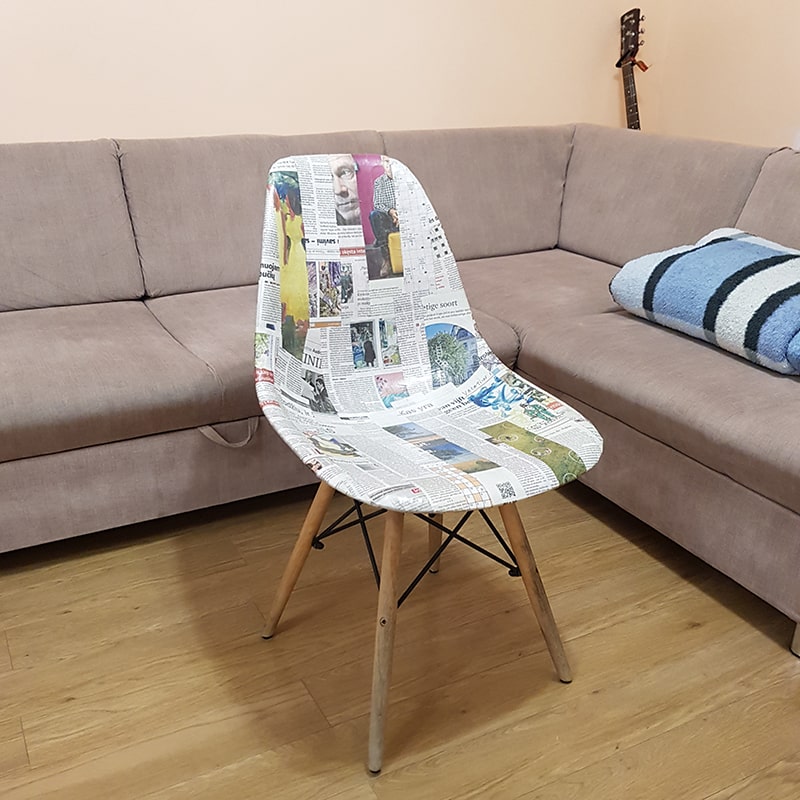 I was about to buy new chairs to replace my old chairs which only had the color fading away. Instead, I extended their lives with reused newspapers. Now, I have a unique model that looks super stylish! All the craft took me around 3 days but it was a lot of fun. I was feeling like a real artist even if I didn't have much experience.
What other techniques did you find to extend your furniture's lives?
PS: About the cucumber, I didn't find any use of it… If you find one, let me know in the comment!