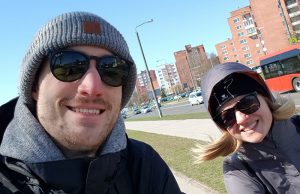 New country, new city, new apartment, new jobs,…
My name is Gerome and I'm from Belgium. For a couple of years now, I've been sharing my life with my Latvian soul mate, Zane.
And last year, we decided to move to Lithuania!
It's quite a lot of change so far, but we didn't want to stop here. All our life, we chose the easiest way to fulfill our needs. We were drinking sodas to be less thirsty, eating fast-food to be less hungry, buying clothes quite often to follow the fashion and we used to go to work by car to be comfier.
But something unexpected happened!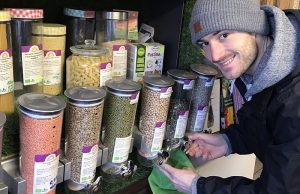 Recently, our social media were bombarded with dramatic news.
Fires burn millions of trees, arctic ice is melting, animal species are disappearing quicker than ever and plastic waste is piling up in the ocean.
When we understood the emergency, we decided to adopt a Zero Waste lifestyle.
Of course, our comfort is essential. Our challenge is to find alternatives that have less impact on our planet but that still allows us to enjoy life to the most. We want to make choices that are healthy, respectful to others and that preserve our extraordinary ecosystem.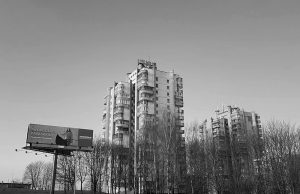 When we moved from Brussels, we realized that Vilnius was an amazing city to live in!
The atmosphere is very quiet, safe, and there are green spaces all around. During the weekend, we love to go by bike in the old city center. Have a walk in a park, brunch in a yummy vegan restaurant and have some drinks in a typical pub.
But regarding the Zero Waste lifestyle, we understood that it would be more complicated. The big supermarkets are placed at every corner of the street. When we asked people where to find Zero Waste shops, they did not even know what it was.
We didn't want to give up! So, we took the challenge to find grocery stores without packaging!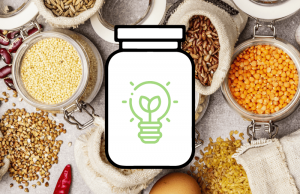 It all started when we asked some help from online communities. They shared good addresses with us and we realized that there were more Zero Waste shops than we expected! The only thing that was missing was a place to find these shops.
That's why we founded ZERO WASTE SHOPS!
A place where to find Zero Waste shops around you and where you can find the product you need without packaging.
But that's not all! Our vision is to make Zero Waste lifestyle more convenient for everyone. And promote shops & businesses who want to make the world a better place.