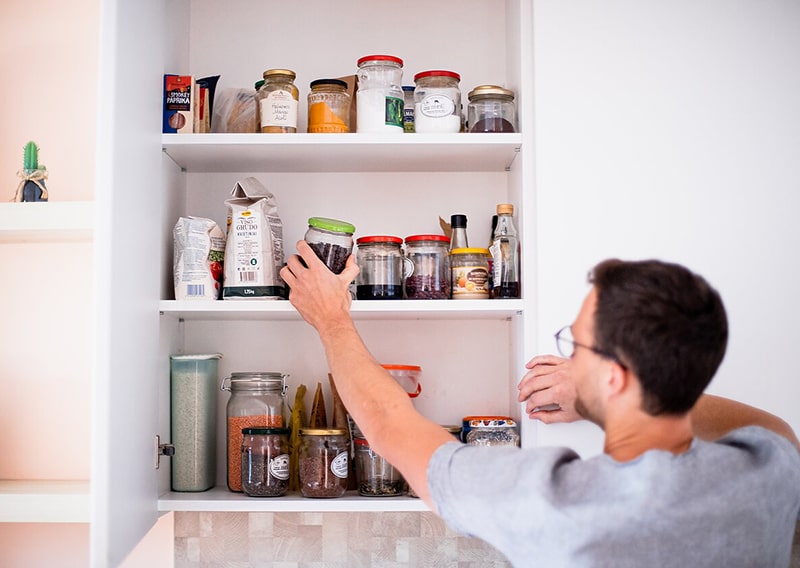 Let's talk about the kitchen! This is easily the place in my house that attracts the most plastic which gets immediately thrown in the garbage. The good news is that there are things we can do to lessen our impact and have a low-waste kitchen. 
Here are five ways to reduce kitchen waste.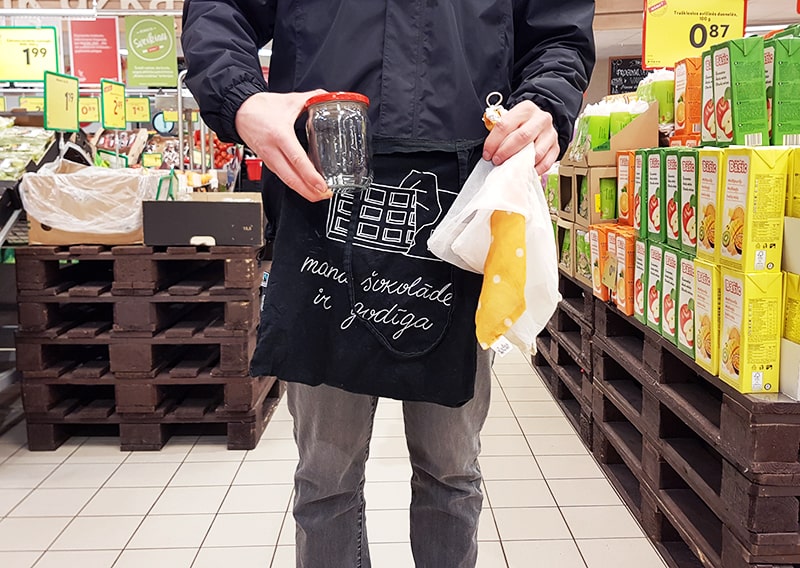 If you're reading this article, it's highly likely that you've already discovered some zero-waste shops where you can bring your own containers. My zero-waste gear (bags, jars, etc.) is always ready in a corner of the kitchen. So, when I need to go to the shop, I can just grab it and head out the door!
New to bulk store shopping? Read more here: "7 Steps to shop in a bulk store"
In a regular grocery store, I do two things to stock my low waste kitchen: 
Bring my own shopping bags. I use smaller bags for produce and bigger bags for all of the groceries.  

Look for recyclable or plastic-free options. While these are not always available, I feel that every small step counts!
Here are more of my tips about "How to Shop sustainably in a supermarket"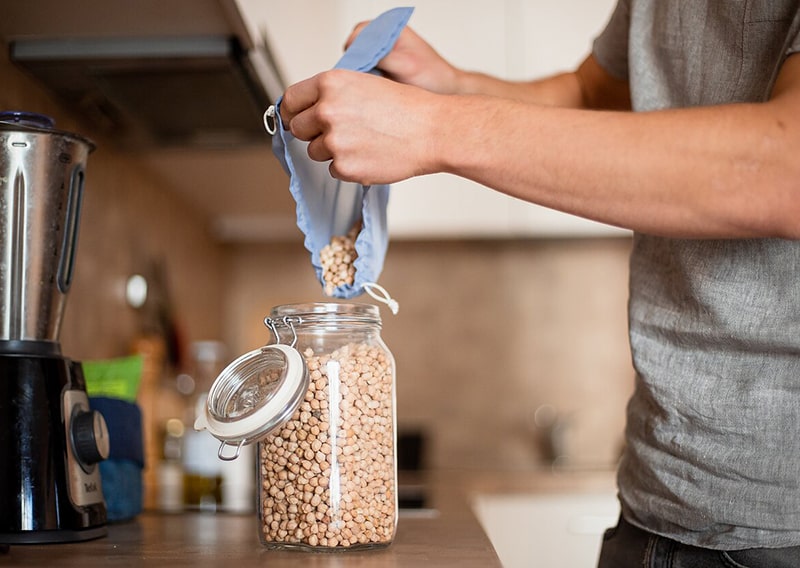 Next, when I come back from the zero-waste shop, my food is unpackaged, so I need to store it in bigger jars. I purchased a collection of Mason jars to keep all of my food fresh. A nice bonus is that it makes my pantry look clean and tidy, like a real zero-waste hero! Then, when I do my list for the next shopping trip, it's easier to spot the empty jars that I need to refill.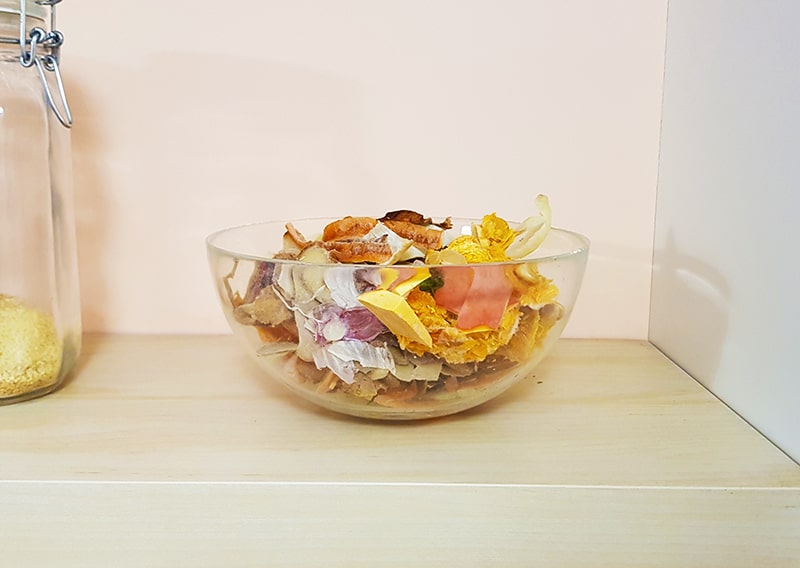 When it comes to food preparation, I recently learned that scraps that are traditionally thrown out can also be eaten! Beet greens and carrot tops are easily incorporated in salads or cooked greens. Carrots, potatoes, and parsnips can be scrubbed instead of peeled and broccoli stems are also edible too! 
For the parts I don't eat, I compost or regrow. Many vegetable stems can be put in a shallow container of water and it will grow more food for me. I have done this with lettuce, celery, ginger, bok choy, green onions, and cabbage. 
The rest of my organic waste such as stems, seeds, eggshells, or tea leaves can be composted rather than thrown in the waste bin. Don't you have a garden for composting? No problem! It's possible to compost in your apartment; it's called vermicomposting. 
I explain my first experience here: "How to start vermicomposting in an apartment" (coming soon)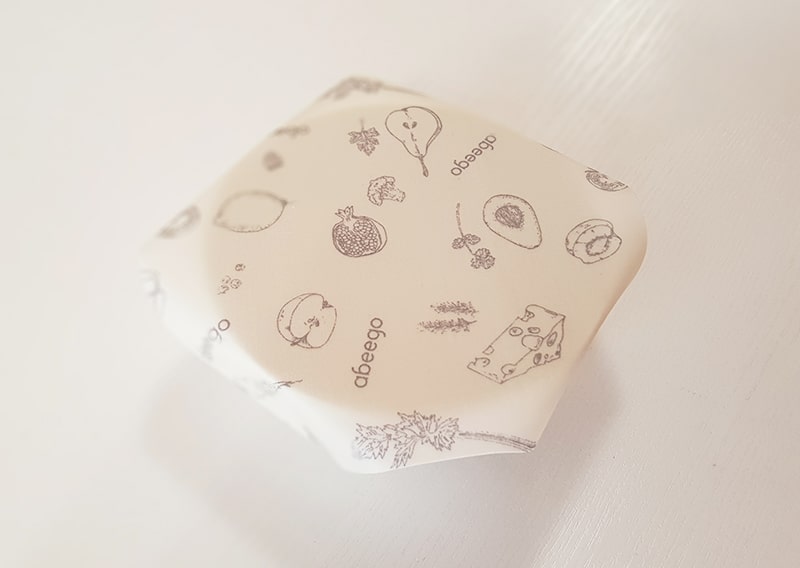 After you're finished with a meal, what should you do with the leftovers? There are plenty of non-plastic, reusable options for food storage. There are metal, glass, and even bamboo containers. Another option: use beeswax wraps to cover fresh cut produce or plates of leftover food. I made my own beeswax wrap this summer with thrifted cotton fabric, beeswax, and some heat. It's a very quick and easy process to make one. I use it to wrap up cut vegetables or cover a bowl or plate.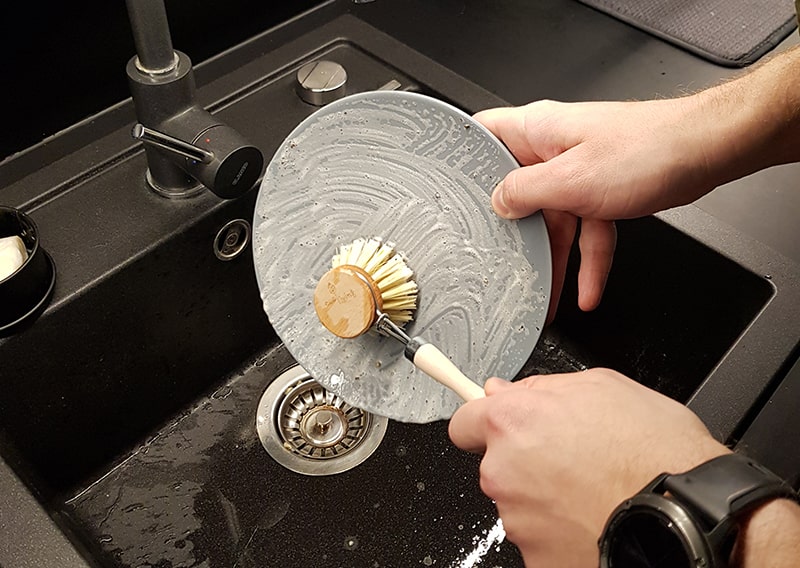 Finally, when you're done storing the food, it's clean-up time! Liquid soap in plastic bottles, plastic scrubbers, and sponges can all be replaced with more sustainable options. For soap, you can get a bar of soap to scrub with a brush, or you can visit a zero-waste store to refill your liquid soap. 
Then, you can get various types of coconut fiber scrubbers or compostable cloths to clean the dishes. Actually, using a wooden brush is way more handy than a plastic sponge because my hands don't get wet and dirty!
With these five small steps, you can help to reduce the waste that comes from your kitchen. As a result, you will realize that your waste bin doesn't need to be emptied nearly as often!