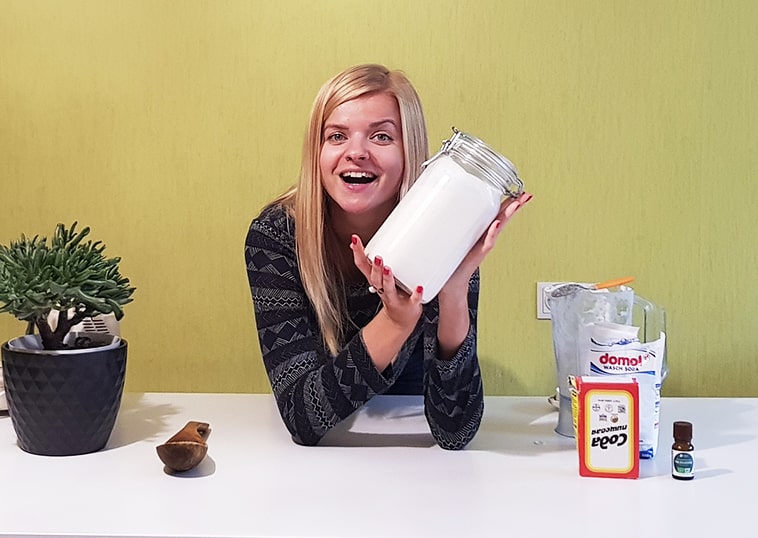 Making my own natural laundry soap was an easy step towards sustainable living. At first, I thought it would be a crazy scientist experiment.
But only 4 natural ingredients and some basic kitchen tools are needed.
Now, my skin stays away from conventional laundry detergent loaded with chemicals. Also, I prevent plastic bottles to end up in my garbage, and I save a bunch of money.
Preparation Time: 10-minutes
⏳ Waiting Time: 1-hour
Difficulty: Easy
Price: Cheap
Extra: Choose the smell
How to use home-made laundry soap?
Add 2 tbsp. of laundry soap directly in the washing machine drum (not in the soap tray).
If a cloth has a stain, apply the mixture directly to the stain.
With 1 liter of laundry soap, I can last 3 months at a rate of 2 washing machine per week.
Ingredients for 1 liter of laundry soap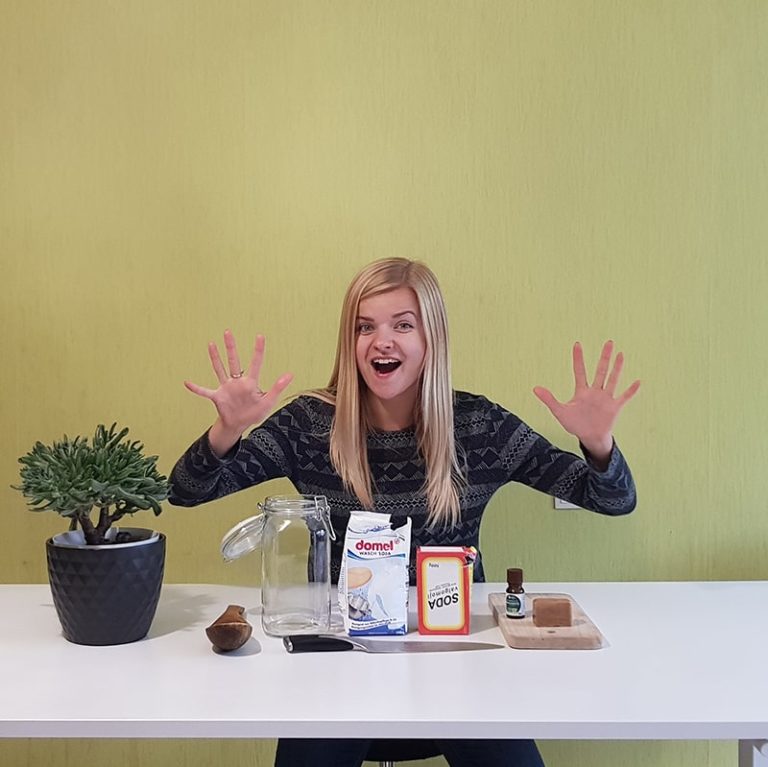 Ingredients:
5 tbsp. (30g) of solid soap flakes (Marseille soap or Ukiskas muilas)
400ml of warm water
400ml of cold water
2 tbsp. (30g) of baking soda
3 tbsp. (30g) of washing soda
20 drops of essential oil (Pinetree is my favorite)
Utensils:
1 blender
1 knife
1 container of 1 liter
1. Cut the solid soap into flakes with a knife
2. Place the soap into the blender and add the warm water.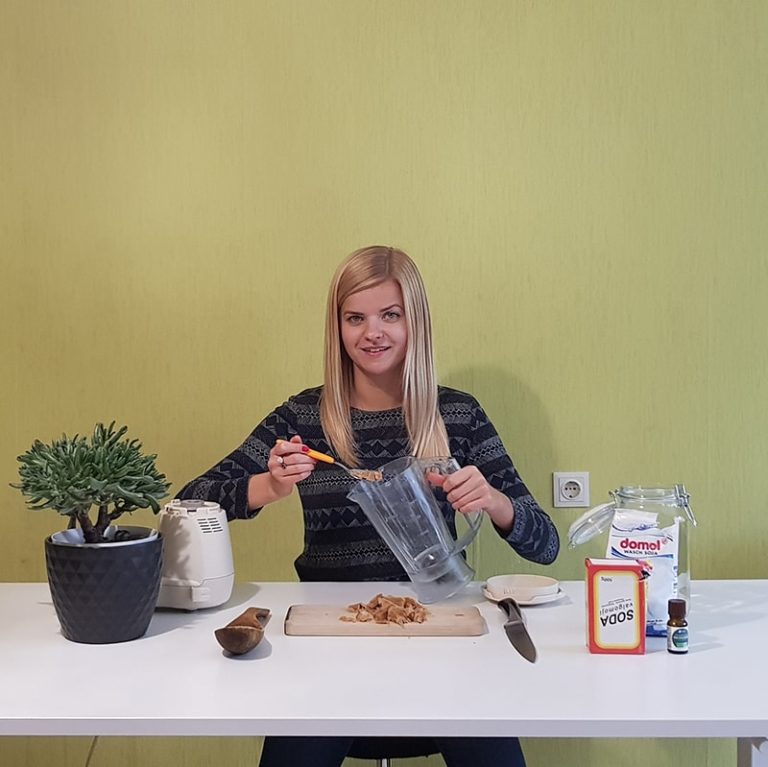 3. Blend until soap is dissolved. If foam appears, wait until it goes down and blend again. If the foam doesn't go away, try with another type of solid soap.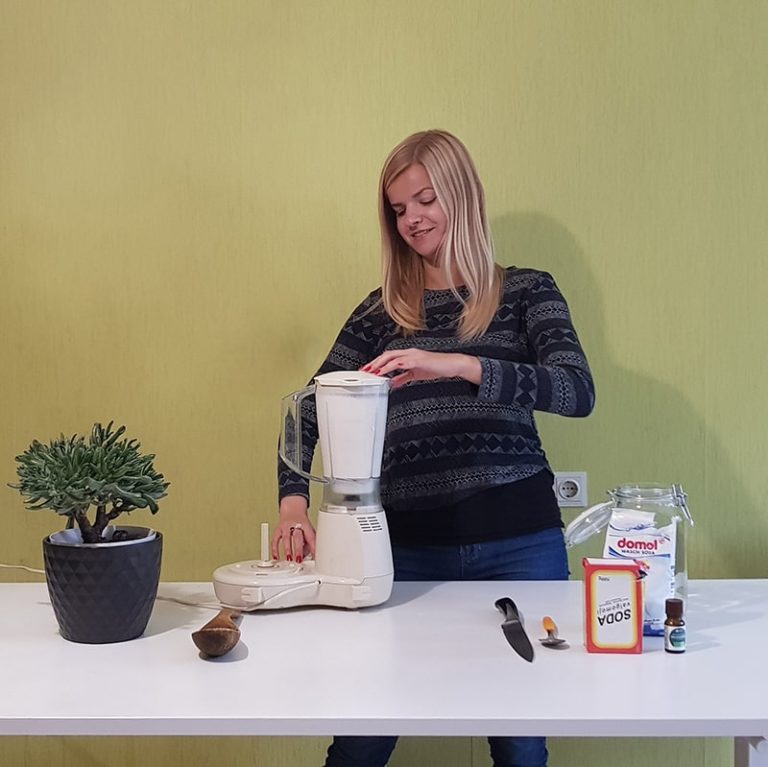 4. Add the baking soda, the washing soda and blend for 5 seconds.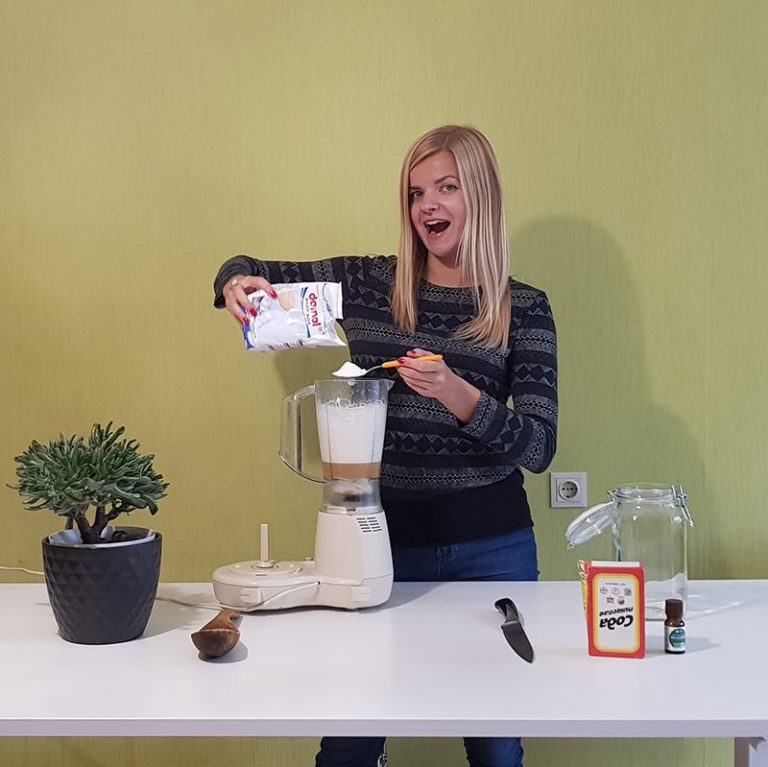 5. Pour cold water and blend again.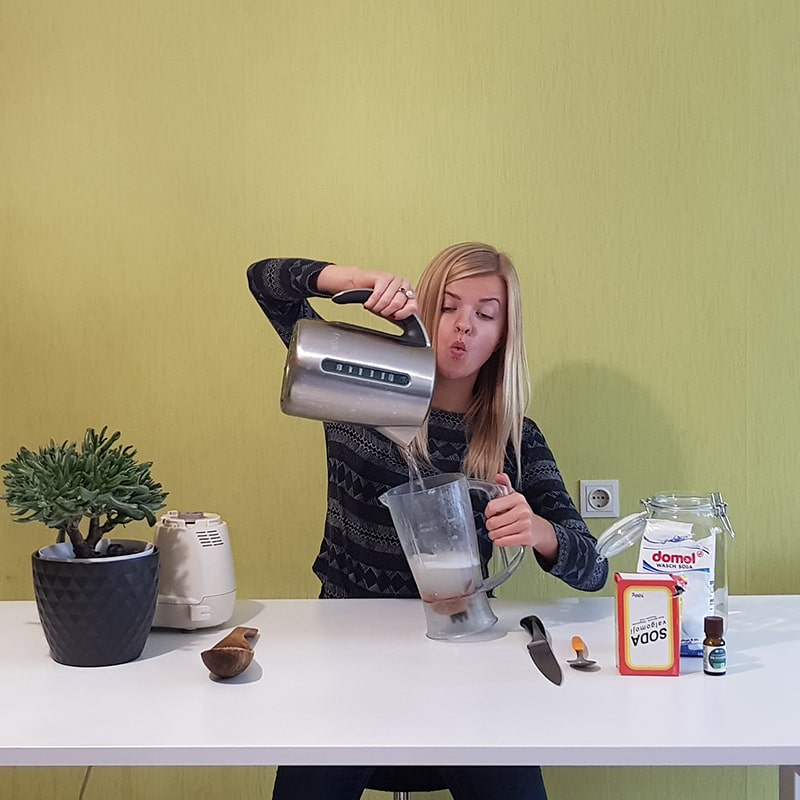 6. Add essential oil drops and stir.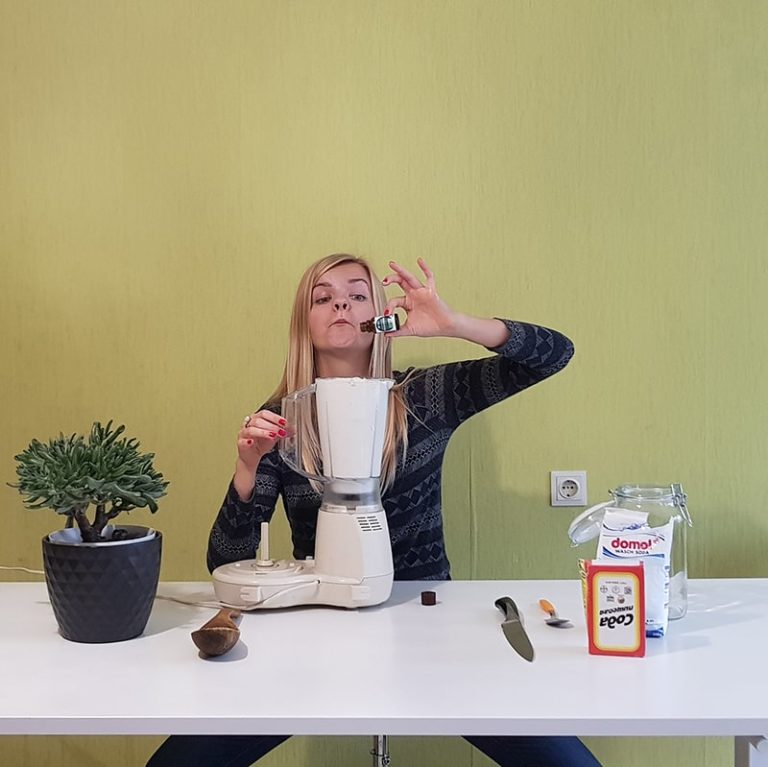 7. Let the mixture rest until it cools down and becomes harder. I usually place it outside.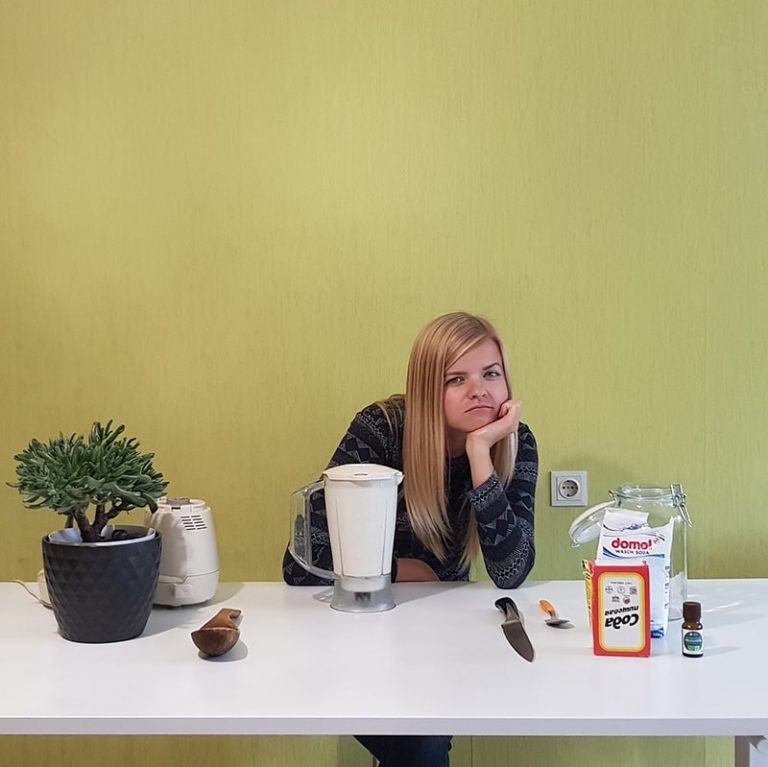 8. Blend one last time to get a liquid and smooth texture.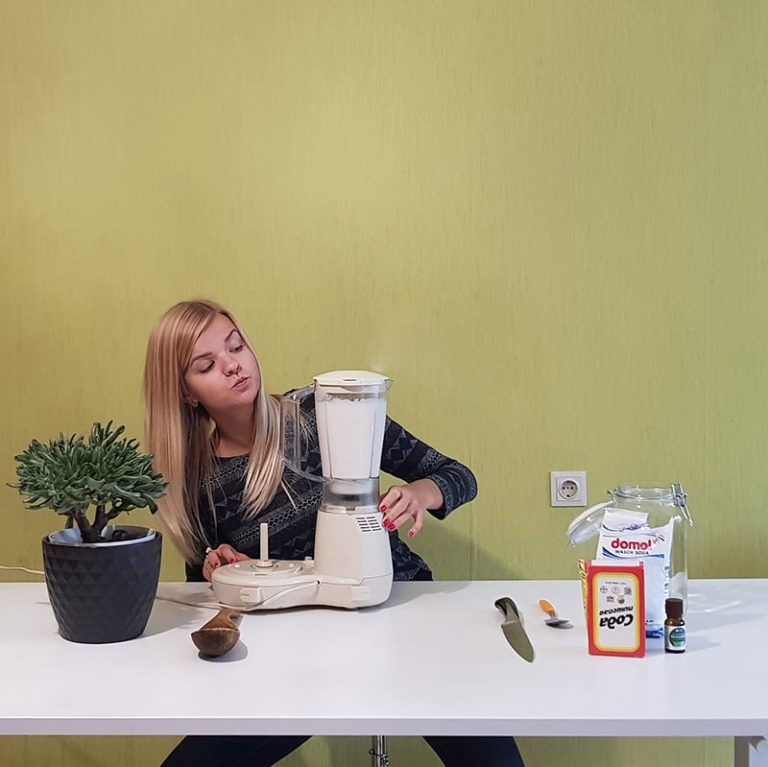 9. Transfer the mixture to the container.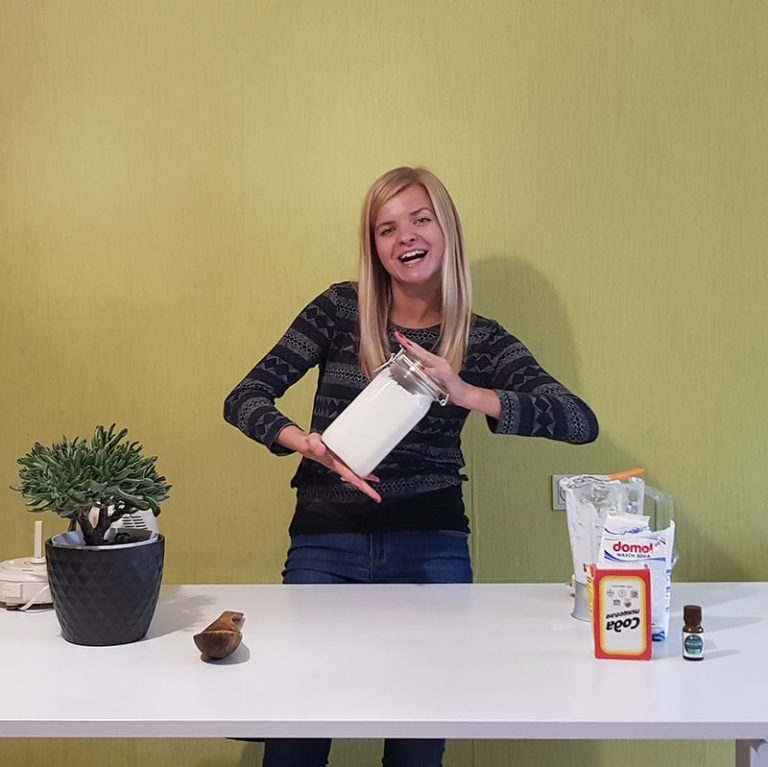 Making laundry soap at home is really fast and easy. Opting for that natural alternative prevents chemicals to harm my skin and my clothes smell the freshness of essential oil. 
I've been using it for more than 2 years, and my clothes are still impeccable.
Remember what's the main ingredient in this recipe? Water! That's exactly what conventional laundry soap are also made of. With my home-made recipe, I get that water from the tap for free and I don't have to carry that heavy bottle from the shop.
You have a tight schedule?
You can also find refillable and natural laundry detergent in bulk stores.